October 17, 2017
GKing Construction enjoys working with other businesses, realtors, and homeowners to perform complete home remodeling projects on distressed properties. From fixing up a rental property to rebuilding a burned home, we consistently outperform other contractors in this area. Every year, we complete many home renovations, rehabs, remodels or flips and are one of the most consistent contractors in the area that specializes in home renovation.
When budget conscious property owners need quick, cheap work to bring a property back to the market fast we will
always stick to our budget while at the same time bringing high quality work to the table. We have a rich lineup of subcontractors that are tested and proven to exceed expectations and you can count on us to get your home remodeling project completed ASAP.
Fixing up distressed properties is one of the most rewarding niches in home remodeling and renovation, we love it because we get to turn some of worst homes into the nicest one on the street, and knowing you did a great job with the home repair work feels good.
If you are a realtor, investor, or landlord looking for repair or remodeling work on your property give us a call and we can discuss putting together an estimate for your project.
October 17, 2017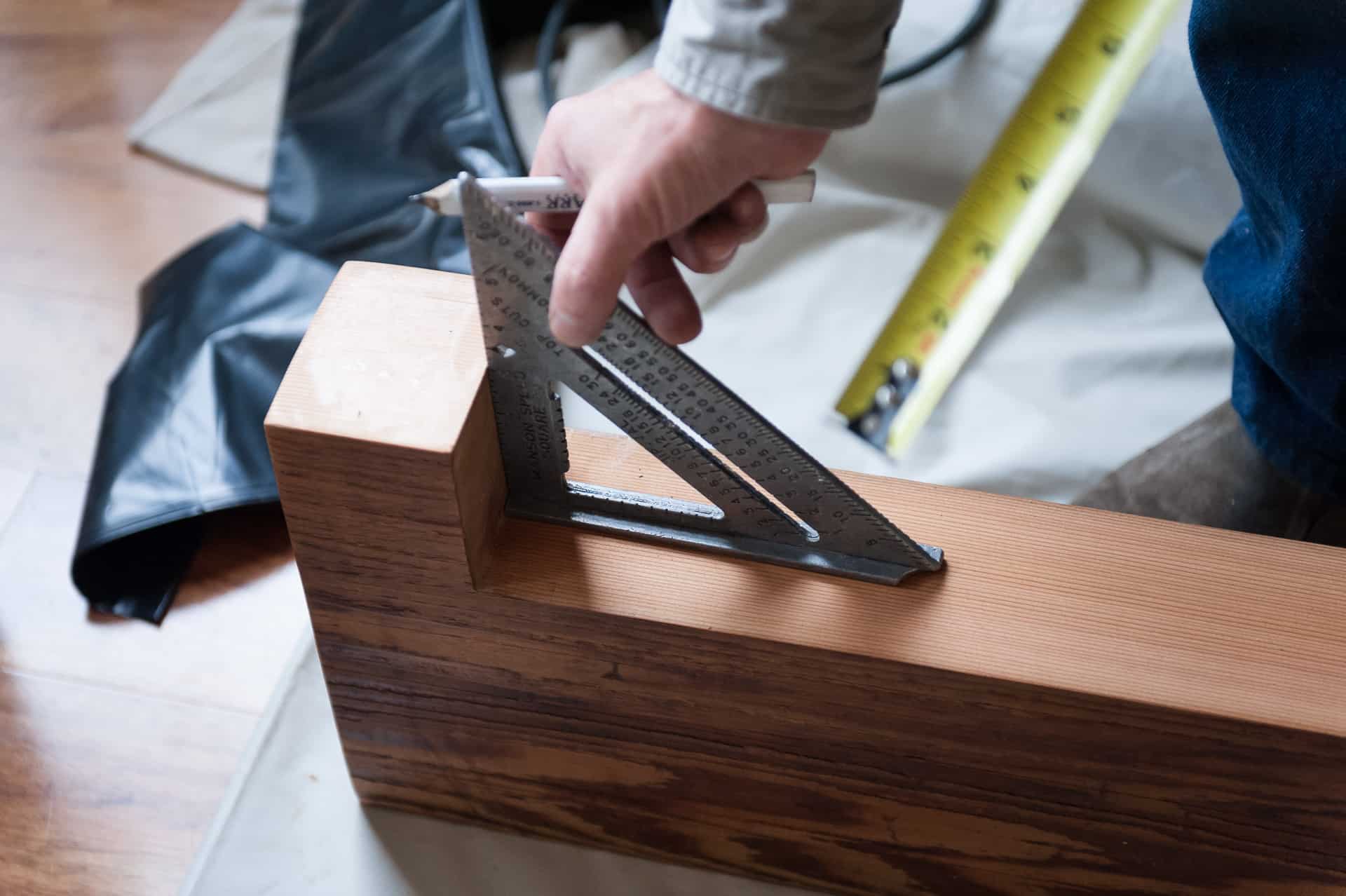 Catching up on home care after the long winter months? Spring into action with 25 home maintenance tips from Neil Kelly's Handyman Services pros:
1. Review the contents of your medicine cabinets & throw away dated prescriptions & over-the-counter medicines. Be sure all medications are out of reach of children or contained in a cabinet equipped with childproof locks.
2. Clean the garage! Hold a yard sale or organize a community yard sale with neighbors. To safely dispose of paint thinners, household cleaners & pesticides, contact your city or county's waste management department to find out the next scheduled collection of hazardous materials.
3. Clean the refrigerator, inside & out, with a mild detergent. Remove all trays & shelves, wash & dry thoroughly before replacing them. Remove old ice from ice-making tray.
4. After heavy rains, inspect your basement walls for signs of moisture. If you detect wetness, run a portable dehumidifier. If the condition persists, consult a contractor like GKing Construction.
5. Test the pressure & temperature relief valve on your water heater by opening it & allowing some water to flow out. If little or no water flows our or it doesn't shut off, replace it. Bad valves can cause explosions.
6. Spring is a good time to build a dog house! Make sure to provide adequate roof ventilation to allow hot air to escape. Do not use pressure-treated wood in any area where your dog might chew it up.
7. Setting your clock to Daylight Savings Time is also a good time to replace batteries in smoke & carbon monoxide detectors.
8. Inspect screens (both house & vents to attic spaces) for tears & bent frames.
9. Clean window screens. Lay them flat on a picnic table or sawhorses & scrub them with a soft bristle brush & a mild detergent solution. Rinse with a garden hose & allow to dry completely.
10. Inspect outdoor structures for deterioration – especially signs of dry rot. Use a small awl to probe posts, railings & window sills for soft spots. If you find any, plan to replace or repair them when the weather turns fair — GKing Construction can help.
11. Prepare for the outdoor cooking season by inspecting gas grills. Remove cooking grills & thoroughly clean them with soapy water & a brush with brass bristles. Remove accumulated grease from lava rocks & ceramic briquettes by turning them over & igniting the burners. Allow 10 minutes on high heat to clean the briquettes.
12. Inspect garden hoses for leaks. Make temporary repairs with electrical tape. Pry out old washers & replace them. Don't leave hoses connected to outdoor spigots until the danger of frost is completely over.
13. Caulk open joints, particularly around windows & doors.
14. Inspect the crawl space or basement after rains for water accumulation or excessive moisture. Look for signs of water damage on the sub floor & joists beneath bathrooms, kitchen & laundry. Find & fix leaks now or pay the price later.
15. Shut off water to the washing machine, remove the water supply hose & examine them & the washers. Replace worn & damaged ones.
16. Check fire extinguishers to make sure they are not outdated, have lost pressure or are damaged.
17. Clean gutters. Inspect gutters to ensure all spikes, straps & clips are tightly fastened. Use a garden hose to flush debris from downspouts. Make sure downspouts or splashbacks direct water at least 3-feet away from the foundation.
18. Clean roofs. Remove loose debris and note any damage caused by winter storms. Don't let moss and algae get a foothold.
19. Wash windows, inside & out, using a solution made from 3-tablespoons of non-sudsy ammonia to 1-gallon of water. Don't work in the direct sun – the solution will dry too fast & streak. To clean windows with real (not removable) grills, use a hacksaw to cut a squeegee so it fits in the window panes exactly.
20. Have your central air-cooling unit checked according to the recommendations of the unit's manufacturer. Replace the filter in the forced-air system. Clean debris from the condenser or heat pump located outside.
21. Remove mineral deposits from faucet aerators & shower heads by soaking parts in white vinegar & scrubbing with an old toothbrush.
22. Have swimming pools cleaned. Inspect & service pool liners & filters.
23. Dust ceiling fans.
24. Set thermostats & automatic sprinkler systems to adjust for weather changes.
25. Before placing metal patio furniture outdoors, coat with auto polish.
October 16, 2017
Dryrot is your homes worst nightmare, aside from termites. Most dry rot can actually be avoided with regular care and maintenance. Below are some of the top ways to prevent dry rot on your home. GKing Construction is a General Contractor experienced with dry rot repair. We know how to identify dry rot and repair rotted wood members on your home. We do sub floor repairs, exterior fascia, termite damage, and just about any other dry rot related repair work.
TIP #1 – Regular Painting
Painting is one of the top ways to keep exterior dry rot at bay for many years and your house always looking beautiful. By painting and properly preparing your trim you can add many many years to the life of your exterior wood trim. The problem now days is that many new homes are painted with a single coat of paint that does not protect the exterior wood trim. You may notice older homes with many coats of paint over the years seem to have little to no dryrot issues but are 50+ years old. This is because the owners regularly painted their home and its left a thick protective layer of paint over the wood, helping to prevent dry rot.
TIP #2 – Gutters and drip edge
Old leaky gutters, or a lack of gutters at all will let water soak into the rafter tails of your home. By having properly installed gutters that dont leak you can prevent dryrot from forming on your rafter tails and roof sheathing. (not pictured) is drip edge, which runs on the side of the roof under the shingles but on top of your barge rafters. This helps any water run down the rafter and prevents collection of water, and prevents water from touching the top of the rafter.
TIP #3 – Proper sealing of wet areas
Properly sealing wet areas in your home, such as your bathroom, can help prevent water from seeping in areas below the surface. Tile is one of the best flooring choices for a bathroom and does prevent a lot of water seepage from getting below the surface, but moisture still penetrates tile and especially grout.
By properly sealing baseboard to the tile in your bathroom, and especially by using a grout caulking at the base of your pan and tile flooring, you can prevent moisture from seeping below your floor at the edge of the shower pan. This area, aside from the toilet, is one of the most common places to have dry rot in a bathroom sub floor.
TIP #4 – Toilet wax rings
Many people dont know this, but doubling up on your toilets wax ring is an excellent way to prevent leaks at your toilet. Some toilets may not need this, however it will never hurt to have some extra wax sealing up your toilet. Most toilets with a new tile installation will require doubling up of the wax ring – and there is absolutely nothing wrong with it.
TIP #5 – Sink Plumbing
Leaking sink plumbing is one of the top ways to ruin your vanity or cabinet. I have replaced many cabinet bottoms due to long term leaks of kitchen or bathroom sink plumbing.
By using cheap p-traps with rings (pictured above) you open up your drain to leaks. Using thick, glue style traps is the best way to install your under sink plumbing. The glue never fails when done properly and you don't have any union that can leak years down the road. When remodeling, make sure your contractor includes real ABS p-traps and not polypropylene traps pictured above.